Tension Trainer Climbing App
A labor of love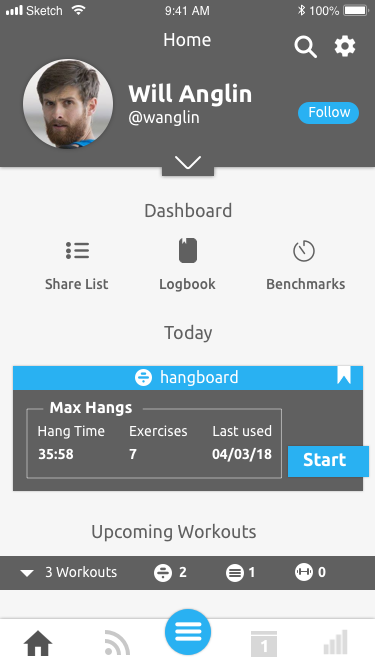 This project began as a solo mission to create a usable and simple hangboard and climbing training app
I wanted to build an app that would get out of the way and let climbers train effectively. Here were the problems I saw in the current marketplace for climbers:
Most hangboard and training apps offer minimal functionality in an ugly presentation.

Training for climbing has unique exercises and requirements that the typical exercise app simply can't address.

Setting up customized routines were either difficult or non-existent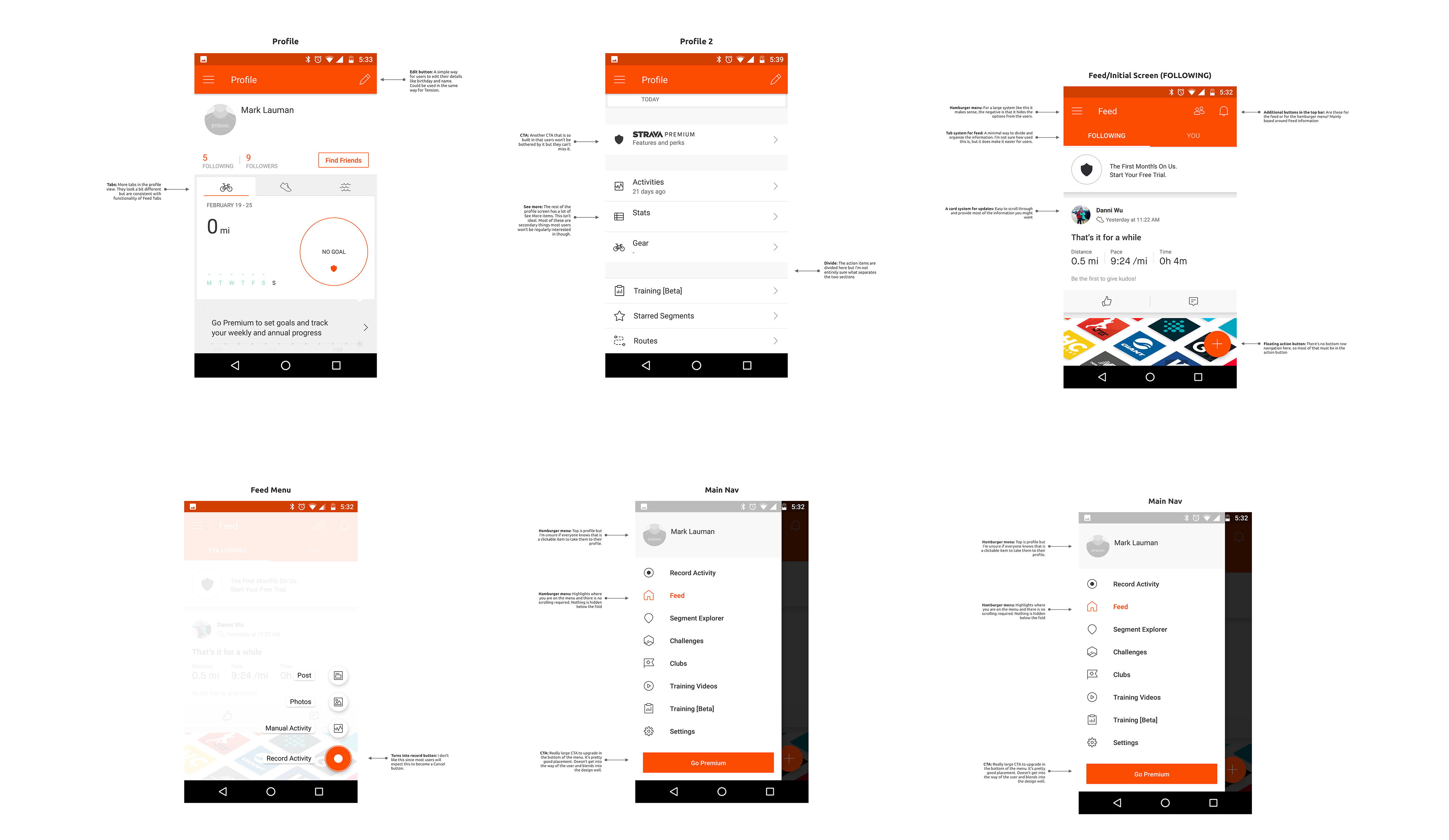 Competitive Analysis
I began by doing some competitive analysis on arguably the top training app on the market today, Strava. This helped the developer and I settle on some initial direction and get some ideas to begin playing around with.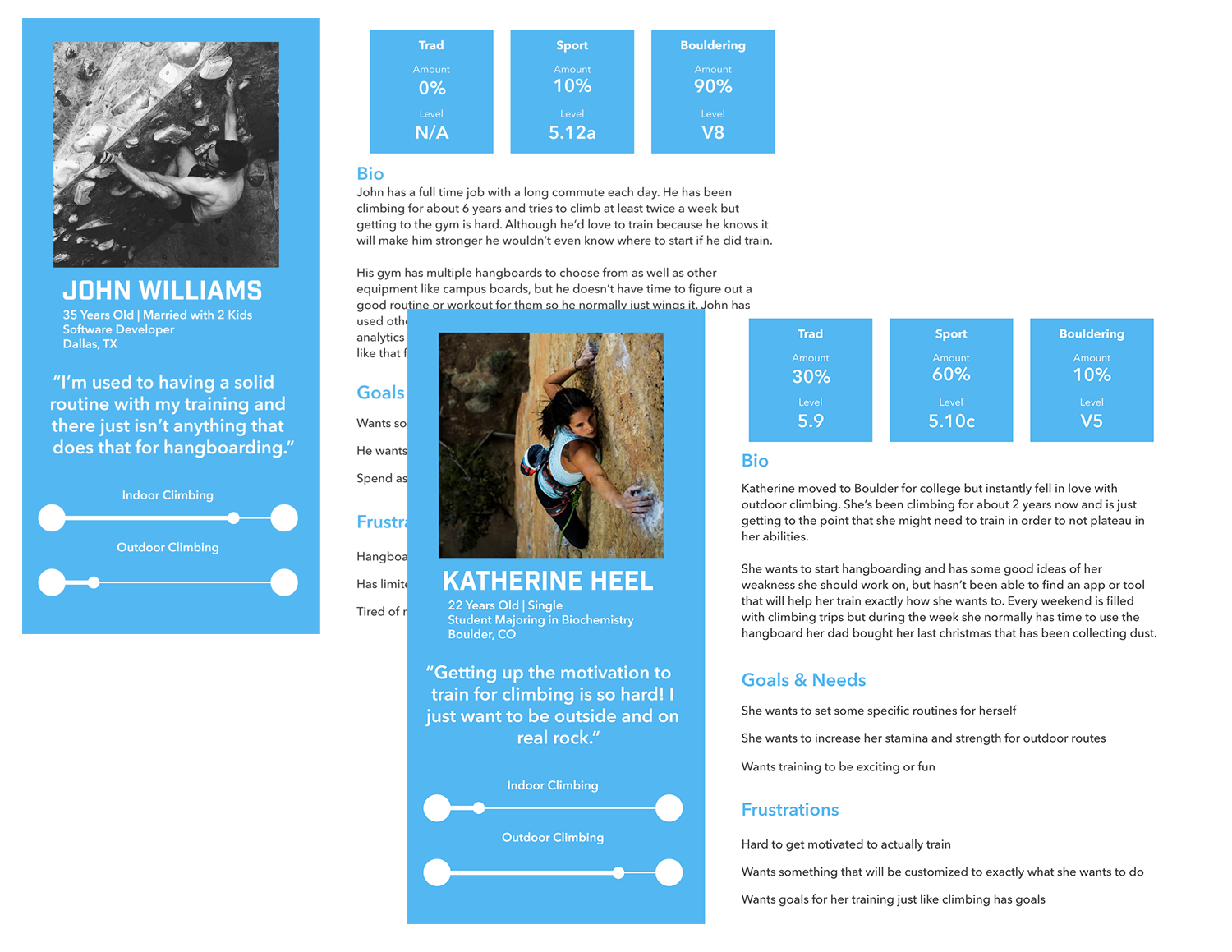 Personas
Based on user interviews and competitive analysis I set up 2 personas as well as problem statements for each. I referred to them throughout the entire product development process as guiding stars for features and considerations.
User Flow
I mapped out several different user flows to see how I could simplify the process of starting a workout. Through these I realized some pitfalls and complications built into the design and was able to eliminate them before prototyping.

Paper Prototyping
I did some paper prototype testing after creating the user flows to test it out and see how users reacted to see if there were any usability problems.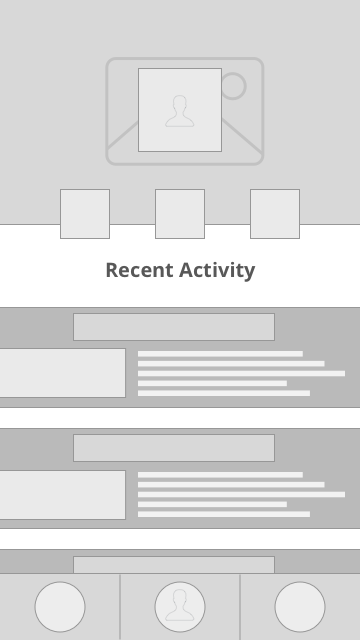 Wireframes
Next I worked on wireframing some of the key pages that will be needed in the app to help think through not only general design, but also some of the IA and how that will be communicated to the user as they use the app.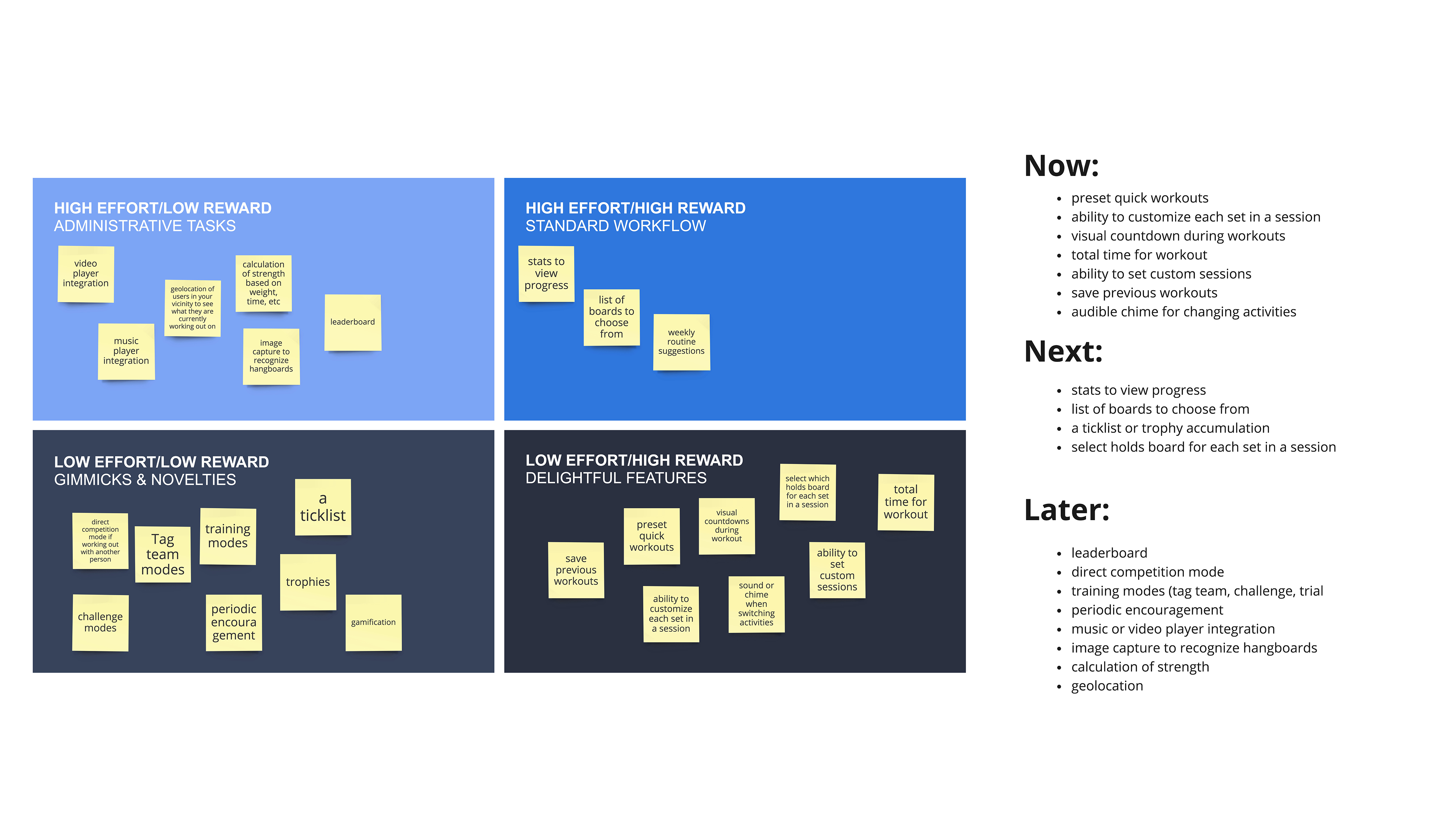 Feature Prioritization
The next step for me was to brainstorm as many features as I can and then use systems to prioritize them. I decided to use the 2x2 Matrix and the Now, Next, Later methods to help me prioritize. These helped me narrow down what would be in the MVP and what would be awesome things to add afterward.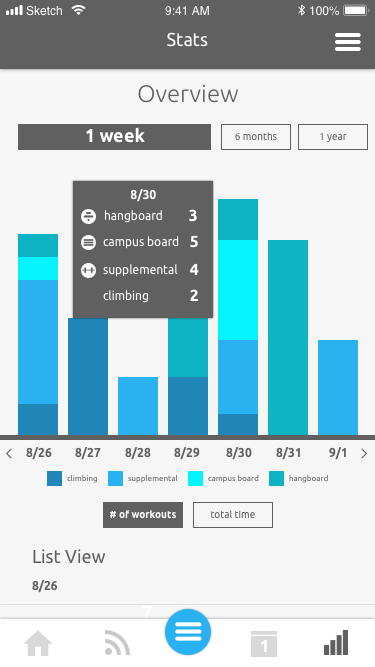 UI Design
Once feature prioritization and user flows had been worked through I began designing the final UI. Working in tandem with the developer we used Sketch and Zeplin to quickly iterate and adjust some of the designs.
In general I wanted to use color as a call out for interaction and important parts so we went with a clean aesthetic that wouldn't overwhelm the user. Many parts of climbing workouts can be filled with content and I wanted to make sure the user never felt lost or in over their head.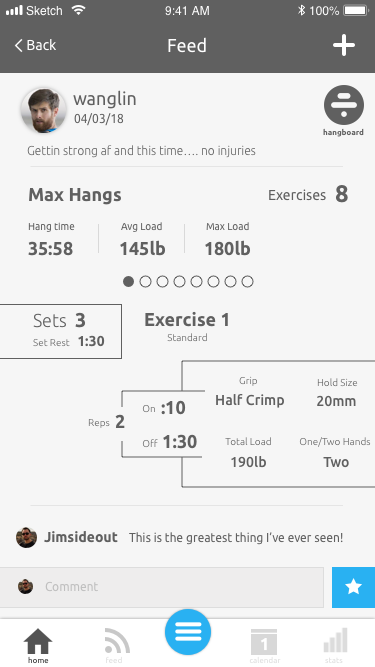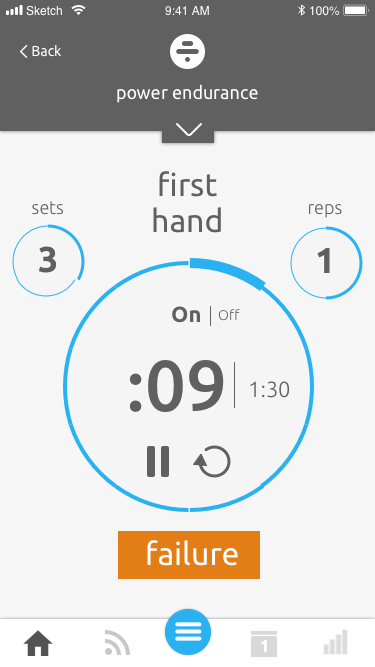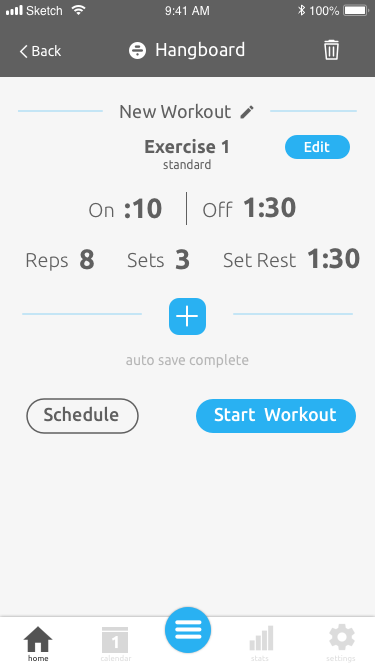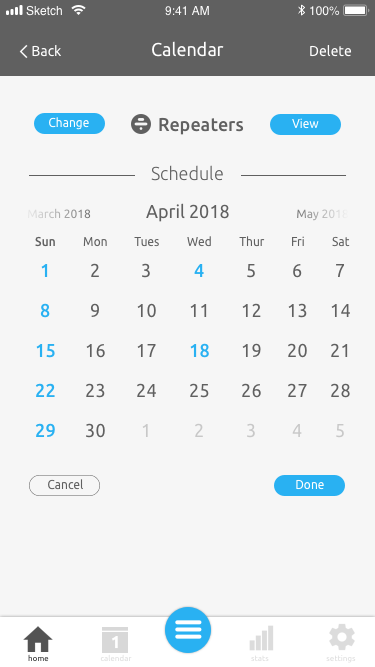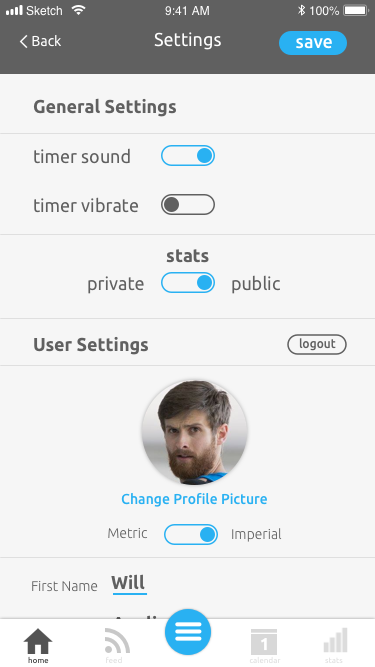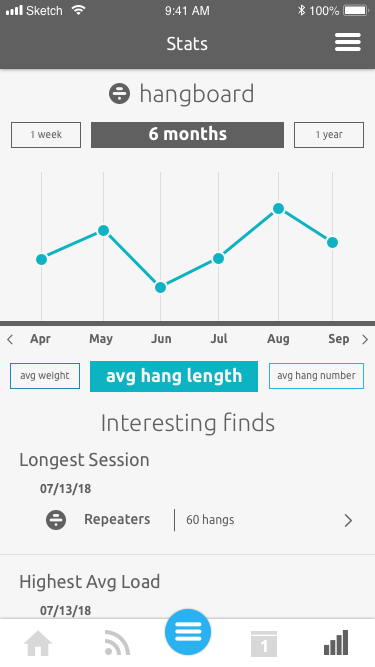 This was an exciting project to work on and I'm super proud of the work I did. I learned a lot about the research and time involved in the UX process before any design can even be considered. Unfortunately, this project will never see the light of day as the team was mostly volunteer, but it was a great journey to be on!